City estate, 1st half of the 19th century
15, Borisoglebsky lane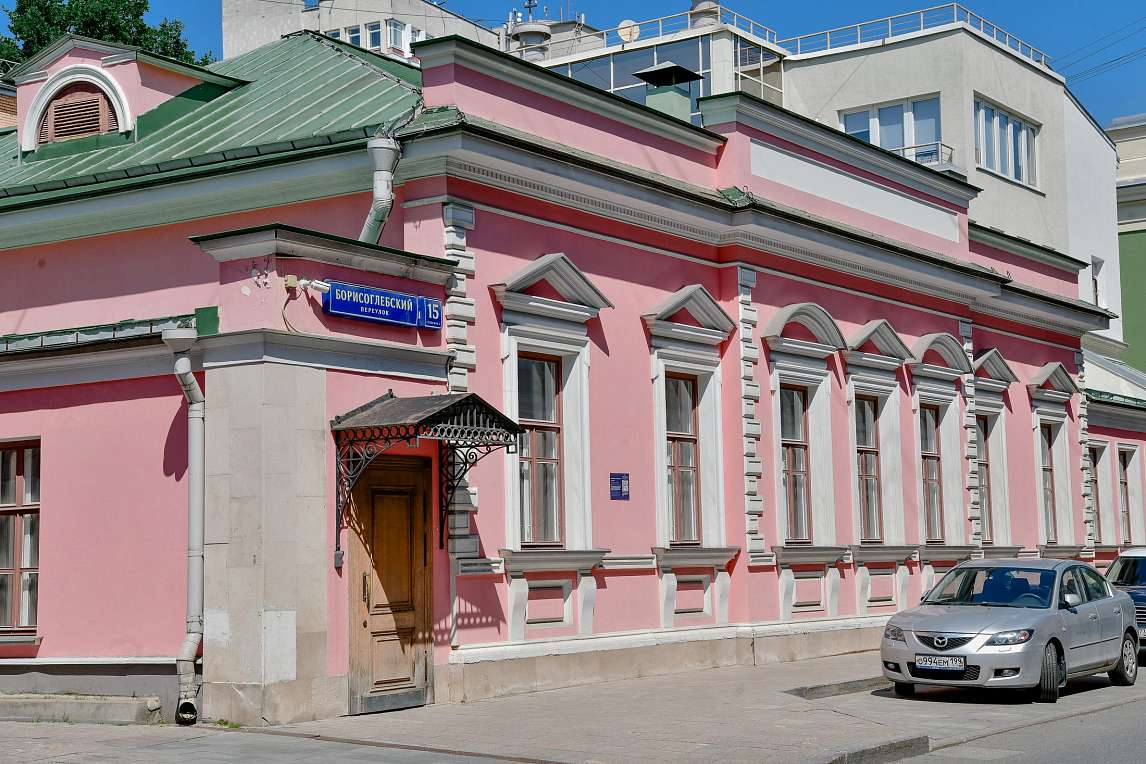 Year of construction:
1820s
Borisoglebsky Lane is located in the center of Moscow between Novy Arbat and Povarskaya Street. This name was given to the street at the end of the 18th century due to the stone church of Saints Boris and Gleb located nearby. In 1962, the lane was renamed Pisemsky Street in honor of writer A. F. Pisemsky who lived there, but in 1992 the historical name was returned to it again.
Popular among residents of Moscow and tourists, now Borisoglebsky Lane allows them to feel the history of the capital. Special attention should be given to the light red mansion under modern number 15 located in the north-eastern part of the block.
The history of the house ownership dates back to the beginning of the 18th century, when the plot belonged to Ivan Tarsukov, the 'scribe of the Great Treasury Prikaz'. After multiple owners, in 1756, the estate was transferred to the family of Major Mikhail Vasilievich Danilov. Over the next few decades, the estate underwent significant changes: a garden was laid out behind the house and a utility building with a stable, a barn and a cellar was erected.
During the Fire of Moscow in 1812, all the buildings on Borisoglebsky Lane burned down, but by the early 1820s, thanks to the efforts of Prince Nikolai Grigoryevich Shcherbatov, a residential wing and the main manor house with a stone basement in the courtyard appeared on the lane. Subsequently, the mansion was significantly expanded with a stone entrance from the south and a residential extension from the north of the building, which have retained their structure to this day. From 1832 to 1846, Nikolay Aleksandrovich Vasilchikov, a Decembrist, a cornet of the Life Guards of the Cavalry Order, lived here.
The architecture of that time, which was generally called Alexander's Empire, drew its inspiration from the Paris, Napoleonic Empire, which everyone wanted to imitate in one way or another. But not everyone had enough money and space to build giant multi-column palaces on Moscow streets. More often owners had to get by with modest one-story buildings (the second and subsequent floors were taxed), which reflected the style only in the overall composition.
The house on Borisoglebsky Lane also had a typical symmetrical three-part composition of the façade with avant-corps in the center. Large rectangular windows without platbands (but with miniature pediments) and a small cornice crowning them completed the image of a typical Moscow post-fire building.
A new stage in the development of the estate dates back to 1904, when the construction of the western border of the courtyard was completed: two four-storey houses with a basement and utility room appeared there. After 1917, an educational facility and other institutions were located on the territory of the estate.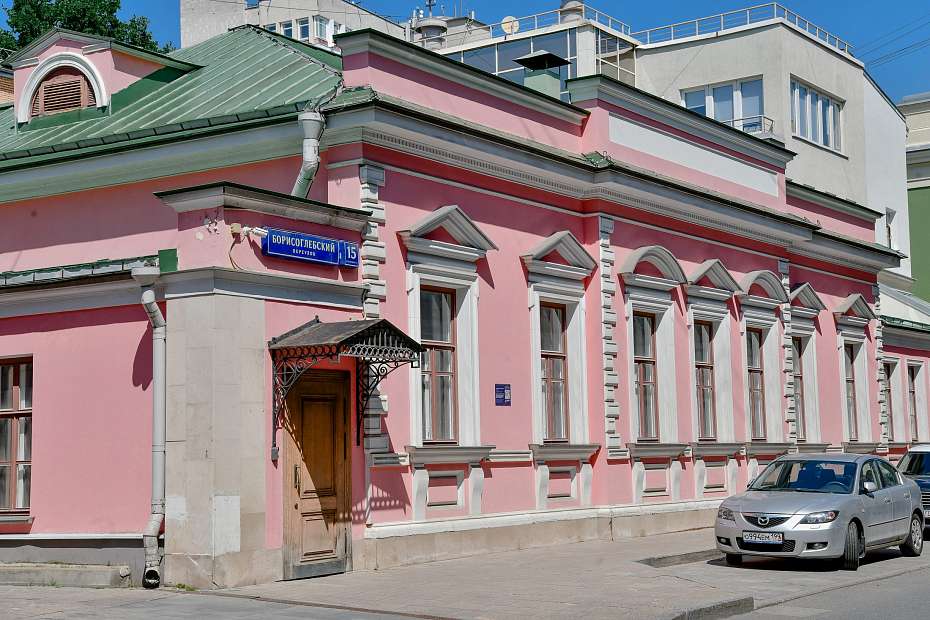 Next mansion
City estate of A.V. Markin
7/1, Vadkovsky lane