Denejniy lane, 5. City estate of S.P. Berg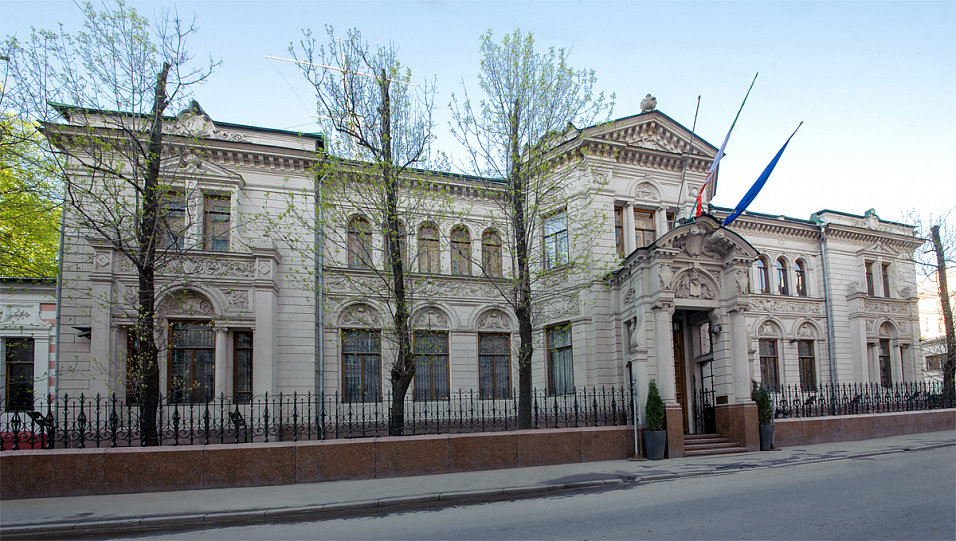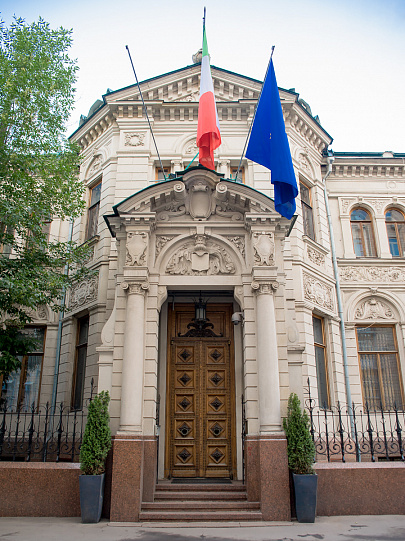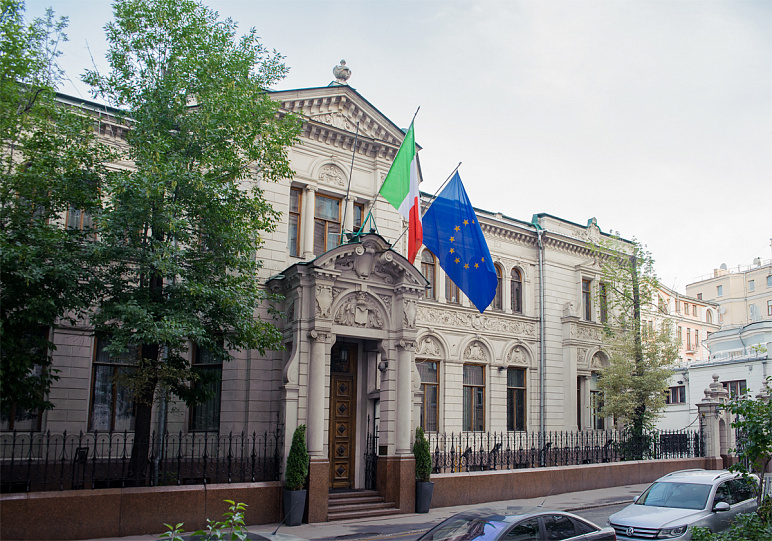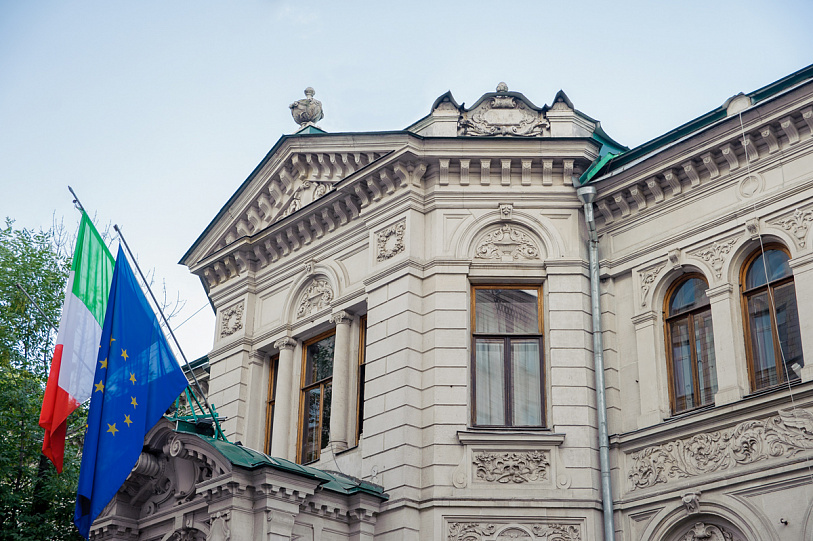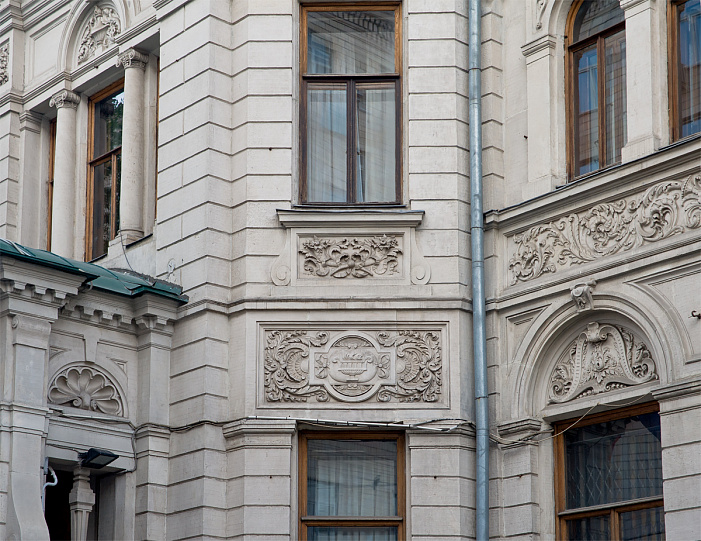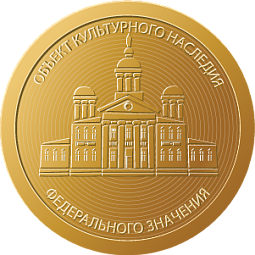 Year construction: 1897
Architect: P.S.Boicov
Denezhny Pereulok is the place where one of the brightest and extravagant examples of eclecticism is located – the result of combining the architectural fantasies and merchant's chic. The style of the mansion in Denezhny Pereulok can be described as an elegant mix of gothics, baroque and modern, however, such mixture of styles is certainly not a lack of taste. It is thanks to the talent of the architect, that absolutely different stylistic phenomena create a unique beauty, organically complementing each other.
Object of cultural heritage of federal significance
This city manor was built in Denezhny Pereulok in 1897 for a textile manufacturer and a millionaire S.P. Berg at the estate purchased from the famous writer Mikhail Nikolayevich Zagoskin. This luxurious mansion of modernism epoch is a work of architect Boytsov, who was also an author of the mansion of Prince Svyatopolk-Mirsky (presently Central House of Writers).
The central hall is made in the Tudor style: wall panels and gothic-shaped pointed carved portals of dark wood, chiseled decoration of the balconies, ancient tapestry, carved furniture and antique harpsichord all create a mediaeval atmosphere. In contrast, the state drawing room demonstrates a baroque splendor: the ceiling is decorated with pastoral scenes, the medallions with cupids are molded along the golden friso. The next room – blue parlor – is an example of modern: ceiling stucco with floral ornaments, central medallions with the silhouettes of butterflies.
During the revolution the Embassy of Germany was located here. On July 6, 1918 this building came down in history – here, in the famous "Red parlor" German Ambassador Count Mirbach was killed, and this event led to the Left SR uprising.
Presently, this amazing building serves as the residence of Italian Ambassador.
Home ownership under the agreement between GlavUpDK and the Italian Embassy dated October 24, 1957 is in free use by the Italian side for a period of 90 years (until December 31, 2046). All repair work, including restoration, is carried out by the embassy at its own expense.

Works to preserve a number of premises of building No. 1 were carried out by the Italian side with the permission of the Department of Cultural Heritage of the City of Moscow and accepted by the Moscow Department of Cultural Heritage in September 2016. The work was financed by the Charitable Foundation "Denezhny, 5".