Denejniy lane, 16. Mansion of N.V. Urusova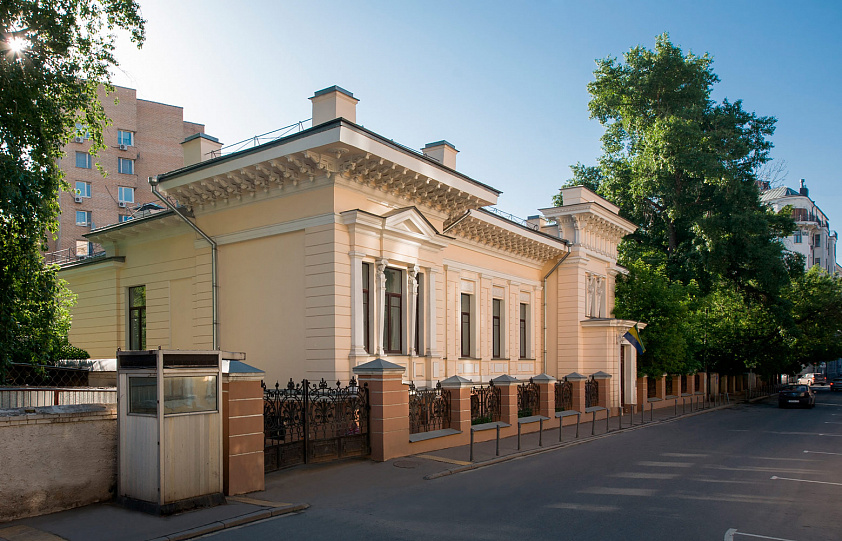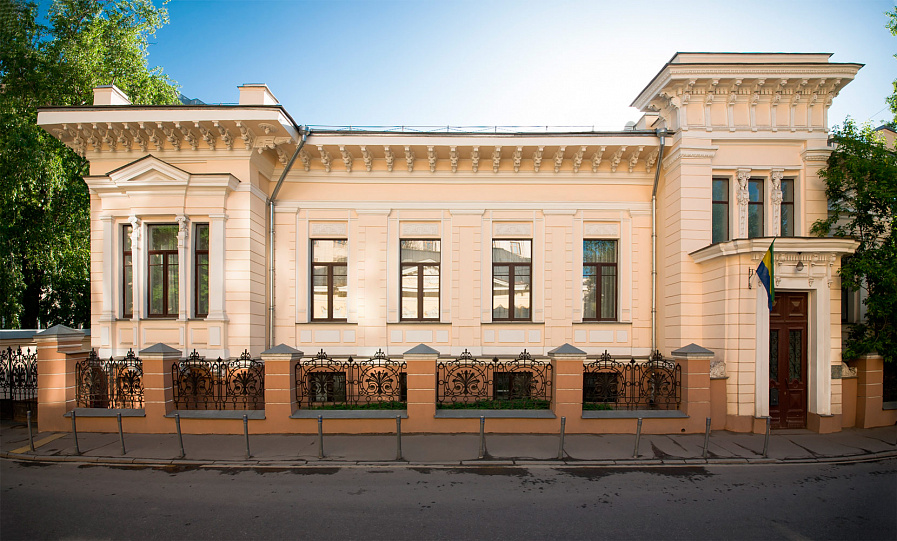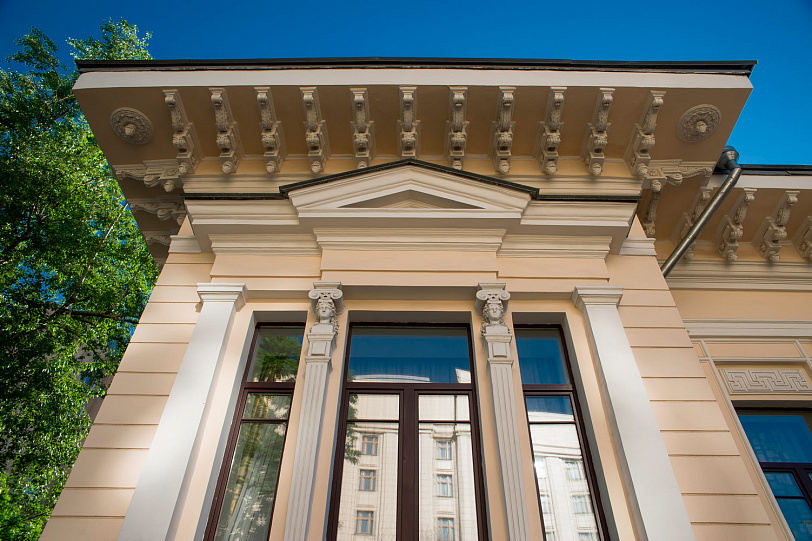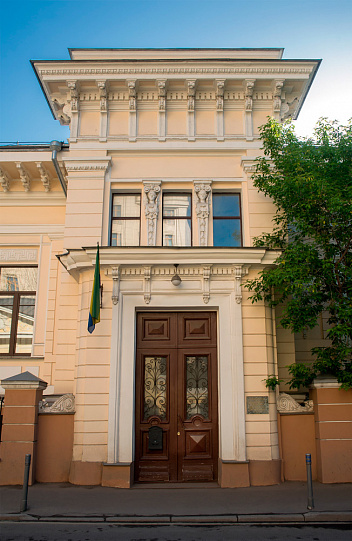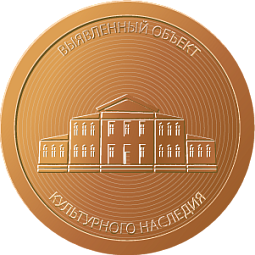 Year construction: 1899
Architect: K.V. Treiman
A single-floor mansion in Denezhny Pereulok was built in 1900 according to the design of Treiman architect.
Almost a century before the construction of the mansion, in 1802, the estate in Denezhny Pereulok was owned by the gubernial secretary Katerina Sergeyevna Zaborovskaya, who decided to build a single-floor residential house on the frontage line of the lane. In the following years the estate changed several owners and had some minor structures, however, as early as in 1891 the main building, significantly dilapidated, still maintained the architectural look common to the first third of 19th century: horizontal rustic work along the first-floor walls, stylized windows, an alcove with a vase, rusticated pilasters of the mezzanine, stucco wreath decorating the attic.
However, in 1899 another subsequent mistress of the manor asked for a permission to demolish all the structures within the estate in order to build a stone house, which was subsequently built by Carl Vasilyevich Treiman.
There is a stone caretaker's house located on the left side of the yard. In 1914 the estate was united with the adjacent one and enclosed with a common fence. In 1910-s the mansion was rented by Russian merchant and philanthropist Aleksey Aleksandrovich Bakhrushin.
According to mansion floor plans, a suite of rooms was designed there. All the show rooms were placed along the south-western and south-western parts. Even in the middle of the 20th century one of the rooms has a white marble mantelpiece, the front anteroom was dressed in an abundant rocaille stucco work, and the banisters were decorated with grids of floral ornament. A three-part stained glass window remained intact over the entrance, depicting the flowers fashionable in the epoch of modern – irises and lilies.
Presently the mansion accommodates the Embassy of the Gabonese Republic.
Building No. 1 is an identified object of cultural heritage "Mansion of N.V. Urusova, 1899 with a fence, 1900, architect K.G. Treiman", in accordance with the Order of the Moscow Department of Cultural Heritage of October 21, 2014 No. 906.

Major repairs were carried out in the household in 2006-2007 (before the object was assigned the status of an identified object).